A Quick and Easy Guide to Setting a Proxy in Edge Browser
To ensure privacy, access restricted content, and protect devices from malicious requests, using a proxy is essential for many businesses. Fortunately, integrating a proxy with Microsoft Edge browser is a simple and straightforward process. Follow the guide below for quick and easy proxy integration with Microsoft Edge.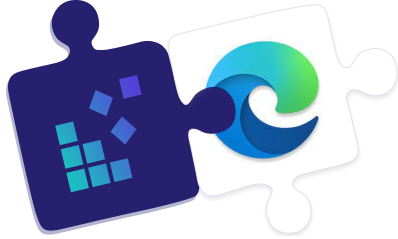 To begin setting up proxies in Microsoft Edge, follow these steps:
Open Microsoft Edge browser.
Locate the three dots in the top right corner of the browser window.
Click Settings.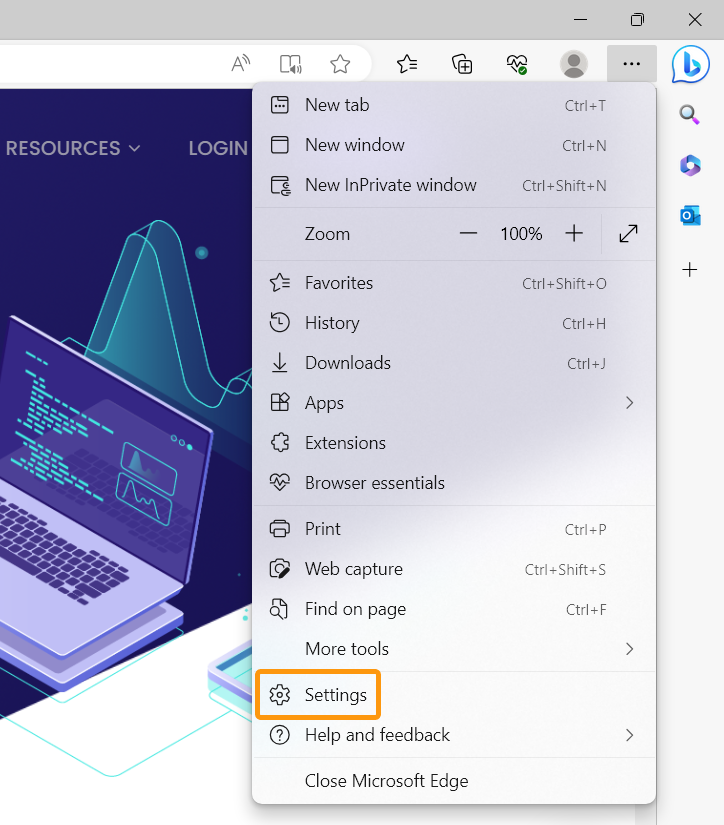 In the profile and configuration options, use the search bar to type "proxy".
Then, select "Open your computer's proxy settings" from the search results.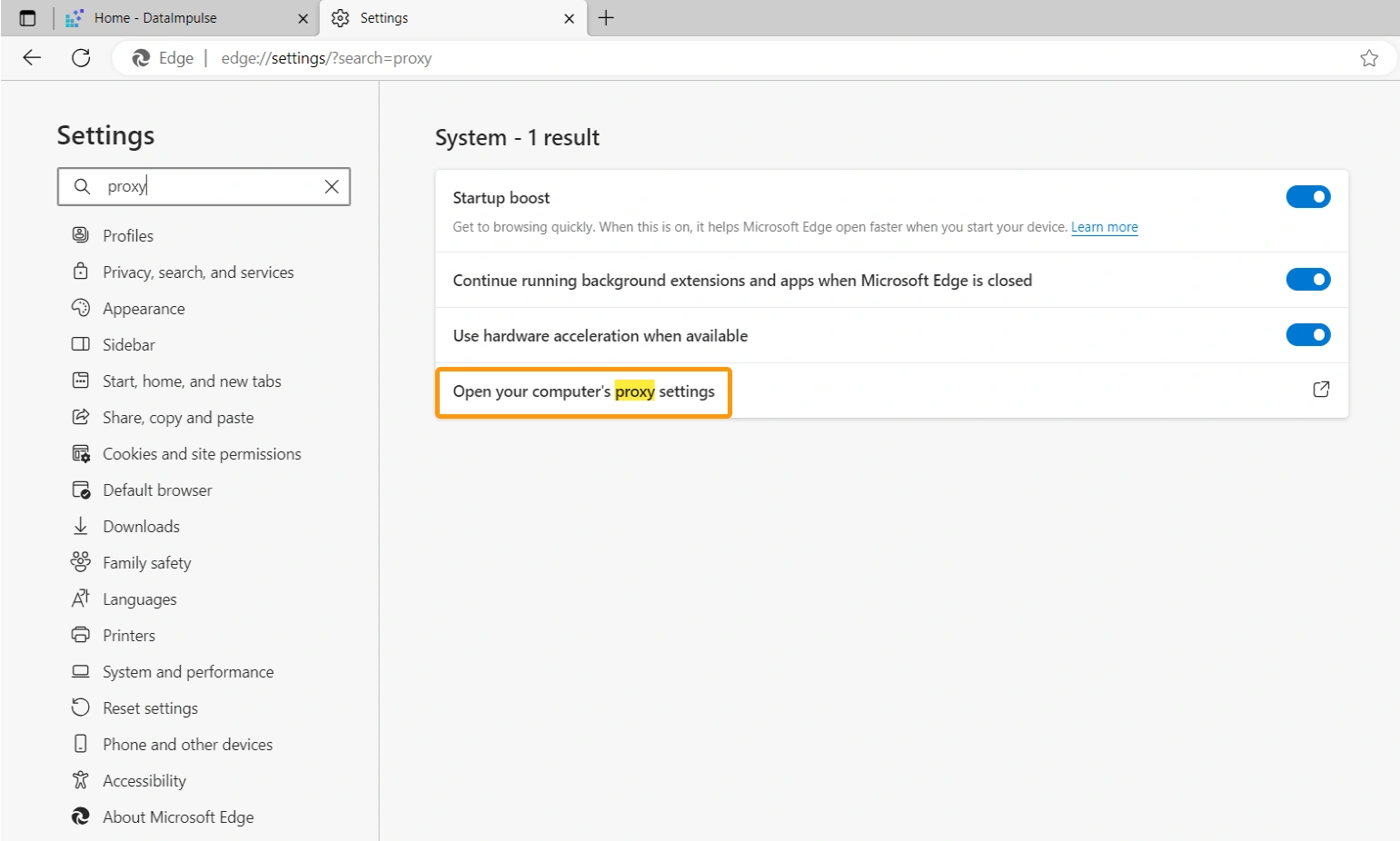 Step 5 will take you to the Windows proxy settings page. To complete the integration, please refer to the Windows proxy setup guide for detailed instructions.
Disabling proxy settings in Microsoft Edge
Disabling proxy settings in Microsoft Edge can be easily done using command-line options. Simply enter the command "–no-proxy-server" to instruct Microsoft Edge to not use a proxy. It's important to note that this command will override any other proxy settings that may be in place. For more detailed information, you can refer to Microsoft's official tips on this topic.
Configuring a proxy in Internet Explorer
Internet Explorer, although no longer supported, is still used in some organizational networks that have not yet migrated to other browsers. However, it is highly recommended to switch to Microsoft Edge, which has an Internet Explorer mode to support legacy settings. If you are still using Internet Explorer and want to enhance your privacy and security with proxies, you can follow the same steps outlined below.
Please note that these settings will apply system-wide and not just to Internet Explorer.
Click on the gear icon (⚙️) and go to "Internet options."
Internet Explorer will redirect you to the Windows internet options. From there, you can continue with the steps outlined in the "Configuring proxies using the legacy Windows settings" section of the Windows proxy setup tutorial.