Residential proxies from $1 per Gb
Get access to the residential IP pool containing 5M IPs worldwide with the best-in-market pricing and flexible pay-as-you-go model. Unblockable IP pool, simple integration. Pay for what you need, not monthly fees.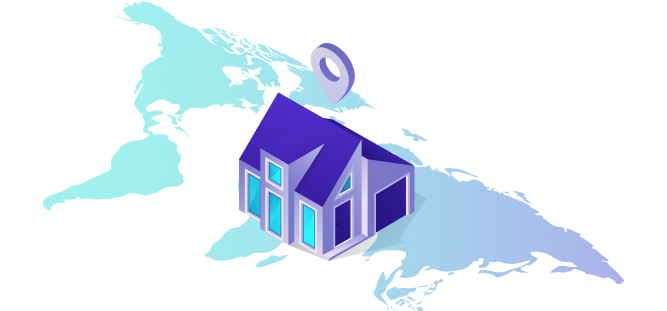 DataImpulse residential proxies benefits

24/7 human support
Our 5 star support team is always online and ready to help you and answer all the questions arised, 24/7. 365 days a year.

Lowest pricing at the market
Having under the roof our own proxy pool we could provide you with the residential proxies pool at one of the lowest rates on the market – just $1 per Gb.

Custom solutions on-demand
Our team of experienced data engineers could always release a custom solution for your business. Let us know your idea and requirements and we'll do the rest.

1st party ethical IP pool
All the IPs that we're operating are gained with the consent of the end users and we're allowed to use their traffic as proxy.
Pay-as-You-Go Traffic Pricing
We work to keep our Residential Proxies pricing affordable to give you the best service you'll find anywhere
Intro
5 GB per $5
One-time opportunity to try out
Basic
from

50 GB per $50
Pay $1 per GB from 50 GB and beyond
Premium
Pls contact our support team to discuss your specific requirements









DataImpulse residential proxies features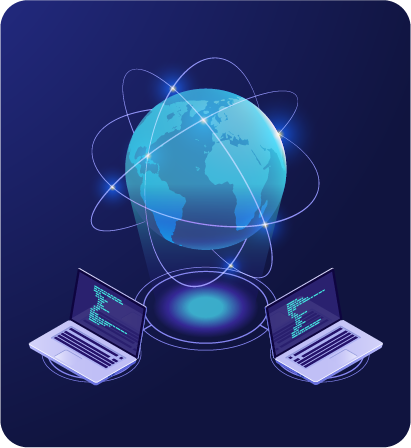 Our platform offers a variety of features to enhance your web scraping experience.
Flexible IP rotation algorithm: Datampulse provides the option to rotate proxies on each request or use sticky sessions to bind the next request to the same IP.
Authorization of your choice: Users can choose to use login/pass authorization or IP whitelist feature to use proxies without password.
Country-level targeting: Users can easily select the country from which they want to make a request. They can also specify multiple countries to choose from.
User-like web page rendering: DataImpulse uses the latest
Chromium version to connect to the desired data source and render web pages similar to a user's experience.
Simple integration. Clear stats.
DataImpulse proxies could be integrated to your systems in a one simple row of code

curl -x "http://login:password@gw1.dataimpulse.com:823" https://api.ipify.org/

In your personal dashboard you could control your spendings and refill your account when needed.
Use cases
Few among the multiple use cases that could be solved with our products
Use cases
Few among the multiple use cases that could be solved with our products
What are residential proxies?
Residential proxies are IP addresses assigned to devices, such as home computers or smartphones, which are used to access the internet. These IP addresses are associated with a physical location and can be used to hide the user's real IP address for various purposes.
What are residential proxies with rotation?
Residential proxies with rotation refer to a system where the proxy IP address changes at set intervals to avoid detection and improve anonymity. This method is commonly used for web scraping, ad verification, and other data collection activities.
How do residential proxies work?
Residential proxies work by rerouting internet traffic through a device with a residential IP address. This makes it appear as if the traffic is coming from a real home or business, improving anonymity and allowing users to access content that may be restricted based on their location.
What are sticky residential proxies?
"Sticky" refers to the ability to use the same IP address for an extended period without being forced to rotate to a new IP address. We provide sticky residential proxies, where a single node can be used for up to 30 minutes before automatically rotating to a new IP addres
What is the difference between sticky and rotating proxies?
Generally, rotating proxies are more suitable for intensive workloads because they switch connections from a pool of diverse IP addresses. The primary distinction between sticky and rotating proxies is that sticky proxies use one IP address per user request, whereas rotating proxies assign multiple IP addresses for each new request.
Can I try your residential proxies?
Yes, DataImpulse offers the option to purchase 5GB of data for $5 to allow users to test their service.
What methods of payment for residential proxies are available?
DataImpulse offers a simple and efficient method for managing payments through the Dashboard.
To facilitate payment, DataImpulse Proxy Provider offers several payment options, including credit card, PayPal, and wire transfer.
Can I select proxies from a specific location?
Yes, DataImpulse offers the ability to choose proxies from specific geographic locations. For more information on available locations, please check our [Locations] page.
Can I integrate proxies with 3rd party software, bots and automation tools?
Yes, DataImpulse offers documentation to help users integrate proxies with 3rd party software, bots, and automation tools.
Can I track my proxy usage?
Yes, you can. Users are able to track their proxy usage through the Dashboard after subscribing to our service. The Dashboard provides valuable insights into proxy usage, including data usage and session duration, allowing users to optimize their proxy usage for their specific needs.
Can residential IPs be used via SOCKS5 protocol?
Yes, DataImpulse offers proxies that can be used with the SOCKS5 protocol, which is commonly used for secure and anonymous data transfer.
Do you support HTTP/HTTPS and SOCKS protocols?
Yes, both protocols are available: HTTPS and SOCKS.
Have specific requirements?